The Best Places to Visit in Paris for Families and Children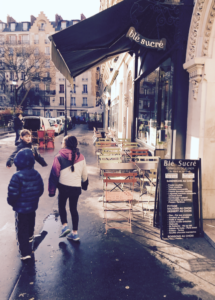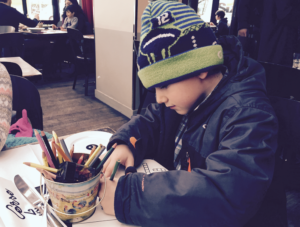 When we first started planning our month long trip to Paris, we really had no idea how family friendly the City of Lights could be!
Below you will find our top recommendations for traveling to Paris with with kids or children. For even more recommendations you can download our entire trip itinerary at the bottom of this post.
The Magic Museum and Museum of Automation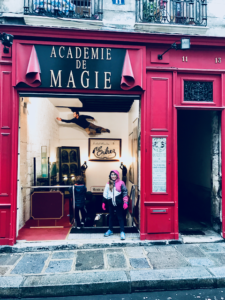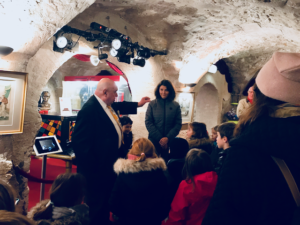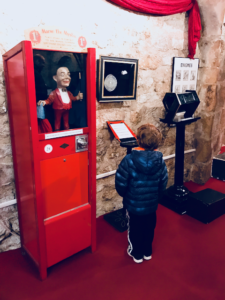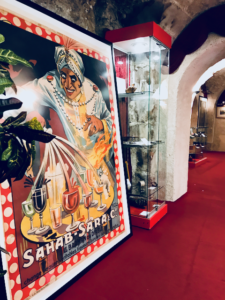 This is every kid's dream if they want to know if magic is real. The Musee De La Magie houses many tricky artifacts, optical illusions, magicians tools of the trade and even a magic show on the hour every hour in both French and English. If you do happen to speak French there's an additional tour afterwards.
It's also side by side with the Musee Des Automates which houses all kinds of moving and automated toys from over the centuries. Both museums have many interactive components where children of all ages will be entertained, mystified and get the opportunity to learn all about magic and optical illusions. You can usually do this one in about 90-120 minutes so I would recommend following the experience with lunch or crepes from one of the nearby cafes.
The Paris Aquarium (L'Aquarium De Paris)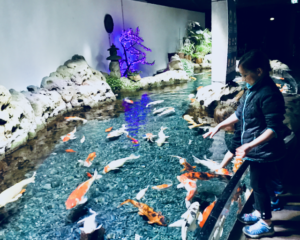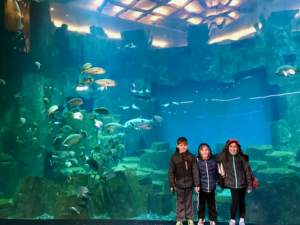 To go all the way to Paris where they have so many historic sites and then go to an aquarium instead seems almost like a fauxpaux. The L' Aquarium De Paris is worth the trip though. This was picked by our daughter Mackenzie in her Paris "Kids Day Out" and the fish petting pond, gi-normous shark tank where hammerheads swim over your head, and all the colorful fish and sealife turned this into a quick family favorite.
The Eiffel Tower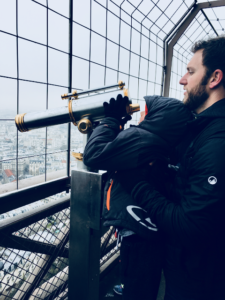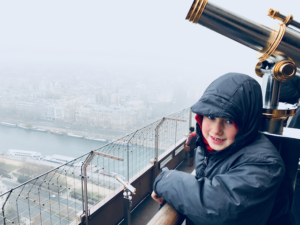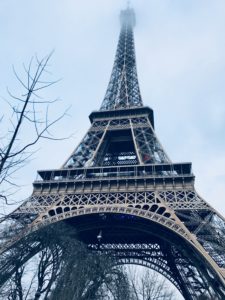 The Tour De Eiffel was the reason our kids wanted to go to Paris before they even knew what Paris was like. Alyssa and I wanted to see it too to get our photos and see the view, but we underestimated it's majesty! Plus just being there is so much different than seeing it in pictures (I didn't realize the steel was a chocolaty brown color or that they have an ice rink on the second level during the winter!)
This is still to this day one of the favorites of our kids! In fact make sure to go twice, once in the day and visit the top then go again when it's dark to see the shimmering lights on the tower.
The Louvre (with one condition)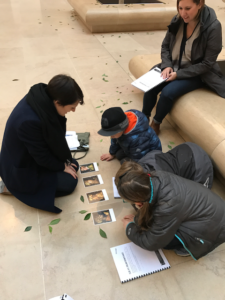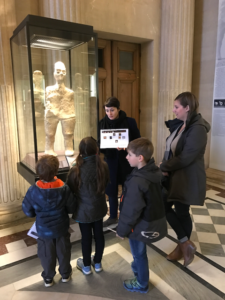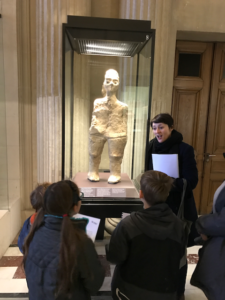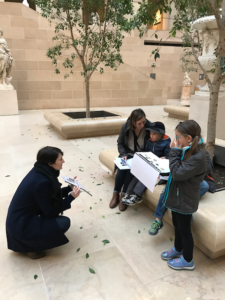 This world famous museum was on Alyssa and my list of "must sees" (as in we were not traveling all the way to Paris, staying 4 weeks and not seeing it!). The only problem was we didn't want hours of sculptures, paintings and the occasional sphinx to turn into a boring "why do we have to be here" trip for the kids and a nightmare for us. 
We decided we needed to somehow make it kid friendly. As we were doing our research we found Paris Muse Tours. While there are many tour companies in Paris that provide Louvre tours, very few offer really engaging kids tours.
This tour called the "Paris Muse Clues: Louvre Family Tour" was by far the single most expensive event that we paid for on the trip besides plane tickets and our Air BnB. It was well worth it!
We found this out the second we got to the Museum and our guide Alice walked us around the 800 or so people in the "group tours" line and turned and whispered to me "this doesn't work all the time" and then she smiled at the guards and museum staff and we walked right by everyone else without waiting even 60 seconds.
As soon as we got into the museum we started to walk down the main path where everyone else was. She said "no no, we will go to the Greek Sculpture Garden first, there's nobody there this early!
She then sat the kids down on the ground in the middle of the nearly empty sculpture garden and proceeded to show them how they were going to solve a puzzle by finding clues throughout the whole museum.
Choco Story (The Chocolate Museum)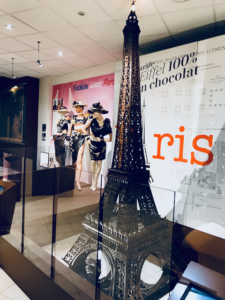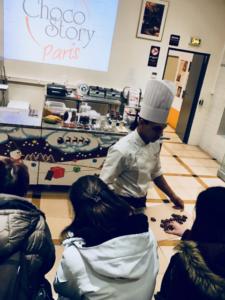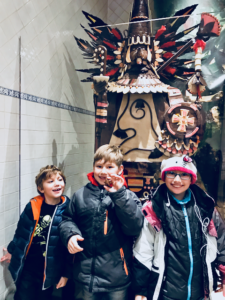 Want to learn about the history of chocolate, sample 8 different kinds of chocolate from an award winning Chocolatier, learn how Cocoa impacted France's royalty and get to choose your type of "authentic hot chocolate" at the end of the tour? Well then Choco Story is your place to go!
This was our son Grayson's choice for "Kids Day Out" and he planned the entire trip. If you go shortly after it opens or near closing the crowds and queues are significantly reduced.
The Parks of Paris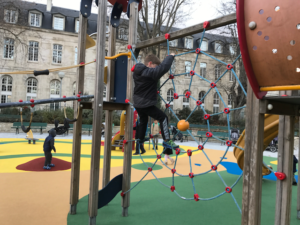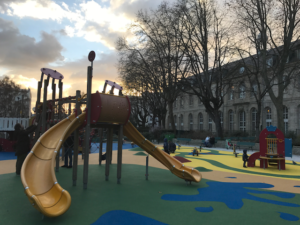 The first day we arrived in Paris our kids were ready for any kind of activity after getting off the long plane ride. So naturally we pulled up google maps and started looking for a nearby park. The parks in the USA and Paris are distinctly different with much more climbing toys and spinning toys, all of the things that are super fun and cause lawsuits in the states. One trip and the kids were hooked.
Here's a few of our favorite parks
The Tuileries